ON REQUEST B-DAY ROOMS VALENTINE EXC..

SPECIAL REQUESTI N ROOM 07

Early morning view from the deck

Shelly Beach Lodge View at Night Time

Our New Menu

With a choice from 10 delicious meals to choose from

Lodge Entrance

Shelly Beach Lodge

Honey Moon Suite Room 08

Room 08

Early morning view from deck

Relax outside the Breakfast Nook
Pet Friendly- Small breed dogs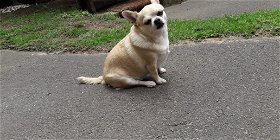 Pet Friendly - Small breed dogs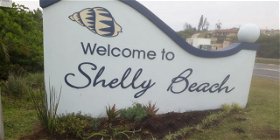 Where ocean and people meet
Situated approximately 500 meters from Shelly Centre where a wide variety of shops and restaurants are available. Experience all the beauty, the traditional cultures, the exotic coastal foods, majestic views and breath-taking sunsets of the KwaZulu-Natal South Coast and the hospitality of Shelly Beach Lodge.
Book your stay at Shelly Beach Lodge, it is the ideal destination for a variety of guests - from corporate business travelers, to international tourists and honeymoon couples.
We specialize in requests from guests as to romantic rooms, birthday rooms ext.
Groups of 12 people can be accommodated at the Lodge.
All rooms accommodate 2 people sharing. No family rooms.
"Our New MENU"
With a selection of 10 delicious meals.
Guest Reviews
My stay was alsome the manager and the staff were extremely friendly and the place it's self is wonderful thanks so much Bongi and the staff if you want a quiet and elegant peaceful place just go to Shelly Beach lodge you won't regret it.everything from the rooms to breakfast absolutely maverlous.South AfricaNtokozo Maphanga29. 12. 2019 17h12pm

Ntokozo Maphanga

South Africa

10.0 RATING+ Great location and you can walk to the beach, shopping centre and restaurants ect.+ Friendly helpful staff. Most importantly it`s clean as a whisle!Will stay here again.Guest: JohannCountry: United kingdom DATE: 08.01.2020 TIME 12H54PM

Guest: Johann

Country: United kingdom

Star Rating:*****Lovely full equipped rooms. Friendly staff and nice view on the deck Guests: Maggy Olivier

Guests: Maggy Olivier

Star Rating:****Best place and service it up to standard ...topGuests: Sneliso Mthembu

Guests: Sneliso Mthembu